Before getting started, please know that there is a whole lot of rant and explanation going on.  Most of us (the chronically ill) do not want your sympathy, far from it, we need you and others to understand.  Understand the frustration.  Understand that the system works against us.  Understand the reality of what we deal with when all we want to do is have our lives back.
We want to go back to the part of our lives when we could play with our kids, keep the housework up,  work at a job we enjoyed, afford to pay bills, occasionally vacation.  Back when we socialized with people other than those in line at the grocery store or we were facebook friends with the staff at the doctor's office and the ADA drivers.  Back before we became invisible out in public and could leave the house two days in a row or more than two days a week without making ourselves housebound for the next few weeks.  You know, the good old days.
I went to bed in a considerable amount of pain last night, more so than the kind I have only have on nights ending in "y".   Knowing my body now unlike back then, I knew that there was no way that I'd be able to make it to my doctor's appointment today.  For the record, I didn't schedule the visit, they did in their effort to work in anything billable before the end of the fiscal/calendar year.
Feeling the way I did, I canceled the appointment at about 2am because I knew what was coming today.  I was right.

I didn't finally fall asleep until 4:30am because of the pain.  I laid in the bed, sleeping on and off, having dreams of being in some type of new-age modern holocaust-type work camp, my brain making up a story to explain the pain.  It's one of the quirky things we do that's quite common for those of us with chronic pain issues because our brain is trying to justify why it's getting the pain signals when we haven't done anything or had anything happen to us.
I finally was forced to get up because I had to use the bathroom and had difficulty getting out of bed by myself. Everything I own hurt, I couldn't make a fist in either hand because my joints were swollen.  In theory, I should have gotten up no later than 8:30am but Alexa told me it was 3:38pm.  I'm unfazed.  With considerable effort, I fixed a thermos of tea (so I don't have to keep getting up to fix it or do without when I can't) and made a bowl of Cream of Wheat – having great difficulty trying to mash an over-ripened banana into the bowl with a fork, then again with trying to stir it all together.
I suppose I should give you the laundry list before going further.  I have degenerative disc disease, spinal stenosis (worst of it being in my thoracic spine),  six herniated discs (at last count, although I do believe it's now up to seven), osteoarthritis, both of my shoulders have been partially dislocated and will slip in the joint frequently, etc.   There are some non-pain inducing entries on the list, but they're irrelevant to the story so I won't bore you with them.
I also have severe fibromyalgia (confirmed by a rheumatologist) along with muscle and nerve damage that all backdate to October 6th, 1996 when I was assaulted at work by a patron as part of a (police speculated) gang-initiation act in a restaurant I was managing at the time.
As of this writing, it is December 2019, not only have I had these issues for the past 23 years but additionally, since March 10th of this year, my ring and pinky fingers of my left hand have been partially numb – something caused in the initial assault, that has returned and shows no sign of reducing in intensity or going away.
I'd moved out of state 6 years ago to my current location at the end of my marriage and needed to start with a new doctor, along with having to apply for  Social Security Disability Insurance because of the rapid decline of my health.
Upon starting with this new doctor, I found out that my old doctor, while happy to write prescriptions and loudly rebuke fibromyalgia as being a catchall way for lazy doctors to bill insurance, it turned out had limited (read nonexistent) note-taking skills.  She had absolutely nothing in my file regarding any of my diagnoses, many of which were from doctors I'd previously seen that she didn't even bother to get from them.  She didn't even have anything on file as to why she diagnosed me with COPD and had me on multiple meds for it!

Needless to say, my new doctor and I worked together to make sure all testing was done to verify every diagnosis, and to justify every medication that I was taking.  For a year I'd been told that a referral had made on my behalf to a pain management clinic, only to find out that it never was.  When I became aware of this I think the best adjectives that would have described me would have been frustrated, loud, emotional, and vociferous.

I was then told that there was another doctor I could have been sent to the whole time but wasn't because he didn't write prescriptions, he just did epidurals and the like.  I demanded to know why this wasn't offered to me before.  WHY???  I was looking for pain relief, not pain medication!
By the time I got to see this wonderful man and his staff, I'd literally had a headache every day for four years and it had progressed to the point where I had nerve pain going around the outside of my skull, starting from the back, just above my spine, traveling around my head above my ear and was fast approaching the center of my forehead.
If you've never had nerve pain, count your blessings.  The best way that I can describe it is to imagine the old TV shows or movie scenes where the villain lights a long fuse attached to a bomb.  The difference being that "sizzling" part is moving as it burns the cord moving closer to the target, whereas the reality of nerve pain is that yes it will travel, but it doesn't have just one "sizzling" point, everything that did burn is still burning and remains that way no matter how far it travels.  Kind of like Doc Brown's tire tracks in Back to the Future.
This new wonderful doctor, "Dr. P", who is an anesthesiologist,  and his staff have been a large part of my life ever since and always will be.  Because of the issue of the referral that I'd dealt with from my primary care doctor and because one of the three physicians in the practice left and wasn't replaced, leaving the two to pick up the patient load, I decided that it was time to find a new doctor.
Since Dr. P was in a different hospital system, I opted to find my new primary doctor there so that they would have all the same info, be able to share resources and information, etc.  It sounded like a good idea I thought.  A friend had gotten a referral to a physician in the system from a co-worker, so I decided to follow suit.
Upon meeting and going over my list of health issues, she was quick to point out that she did not and would not write prescriptions for pain medication and would refer me to their in-system pain management doctor.  Great!  My pain was no longer being managed with the Ultram I was being given so this was very timely.
A week later, I'm in the office with the pain doc.  Awesome.  I'm already having a bad pain day, but clearly, this is the right time to push through the pain and damn the consequences.  You should also know that I have severe anxiety, so much so that I take 2 different medications, 7 times a day for it.  Pain also amps up anxiety so I'm going from bad to worse.  On top of all of that, I don't have enough pain meds to get me through the week.
So here's the new pain doc, who comes in with an assistant carrying a laptop, and they both keep talking with each other as she pokes, prods, twists, and turns my body, randomly asking me questions but when I'd start to speak she'd return to the conversation with the assistant.  Even without my issues, think for a moment of how you'd feel and react in that situation which was rude as hell.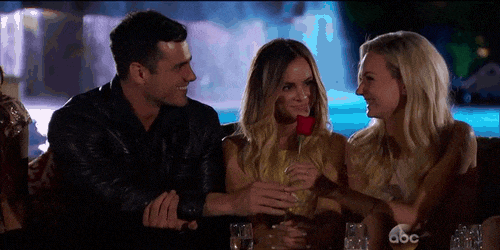 I tell her that I need to take an anti-anxiety pill and she tells me no, meanwhile, she's the biggest stress for me at that moment and is continuing to add to it.  Finally, she announces that she's decided that the course of treatment will be to start hydrotherapy (cool), cognitive behavioral therapy (um, okay), and stop any pain meds.
So I let her know that I'm glad to know that something new is on the horizon and ask how long into the therapies can I expect to receive relieve and eliminate the pain meds.  Oh, no… you're getting cut off of the meds now.  ANXIETY OVERLOAD.
As I go to leave the appointment, I stop at the desk, where I'm told that there's no follow up because this was just a consultation.  In mid freakout, I call my sister the RN who works to calm me down from another state away.  I then call my doctor's office and they tell me that they're not handling me because I'm now a patient of the new doctor.  I tell her that it was a consult, she gets shitty with me and hangs up.  The hits just keep on coming.
I call back on Monday, also asking to speak to the office manager, explaining it all again, and said I apologize if I'm coming off a bit cranky but the situation is XYZ, and the previous phone call (rude, hang up) and not a damn thing I've said is addressed and I'm told off again.  I go to get my mail and find a letter in my mailbox from the doctor, telling me that I'm being given a warning and how she will not tolerate me abusing her staff.  Um, I was chewed out and hung up on and I'm the one being abusive??? 
Two days later, I'm at my therapist's office telling her about all of this, only to have them call me about scheduling the hydrotherapy, fine, and about setting up cognitive behavioral therapy (CBT) – by this time I have her on speaker so my therapist can hear just how shitty I'm being talked to and am put on hold briefly.  During that time, my therapist tells me that if I let the doctor's office set me up with another therapist for CBT that I won't be able to see her anymore because that's what we're currently doing (I had no idea that's what it was called) and insurance won't let me see two therapists for the same thing.  Makes sense.
The woman comes back on the line and I let her know that I don't need to be set up for CBT because I'm already seeing someone for that, at which time I get "Oh really… and who would that be?"  (I give her the name of the therapist and the name of the practice.)
"Uh-huh, and how long have you allegedly been seeing this person?"  (Allegedly??)  I ask my therapist who I'm sitting across from, "Two years?", and she says "more like two and a half".  "Two and a half years," I say to the voice on the line when she shoots back with "Who's there with you?  Working on your story?"  "No, I'm sitting here in a session with my therapist, you're on speaker."  Suddenly, the demeanor changes and the call ends abruptly.  Go figure, right?
After that, I get another letter telling me that due to the second call to the doctor's office (you know, where I tried to tell them I'd been chewed out and hung up on and got treated like shit again) and since I was already "on notice" (which I didn't know until after the second call) they're dropping me as a patient!   I'm being completely honest when I tell you that it took me a year to be able to talk about that without it triggering another anxiety attack.
Needless to say, ever since that whole fiasco, I've been treated as though I'm drug-seeking.  The irony of the whole thing turns out to be that after I ran out of pain meds, I realized that they had stopped working for me, which is why my pain level was out of control.  There was absolutely no difference in my pain level without them.  I have a history of developing tolerances with medications quite easily, something that always works against my favor, not for it.
So I moved on to another doctor and fast forward to a year ago last fall.  I was unable to afford my medication for two months. At the time I was being given 3600mg per day of Neurontin, all in 300mg capsules, so TWELVE capsules daily of that medication alone, to control my fibromyalgia pain.  Additionally, I was being given 50mg (standard issue) Ultram three times a day as needed for pain related to my spine.  I wasn't sure if it would work but it did so I started taking it again.  Once again though, my pain wasn't being managed with all I was taking and again quickly realized why.
When I couldn't afford my meds, many symptoms came to the forefront of my daily reality, which was to be expected, but my pain didn't change.  Not one bit.  Sure enough, my pain wasn't being managed because the medication was no longer working.
Needless to say, I stopped refilling the Neurontin (aka Gabapentin) and handed back the last prescription I was given for Ultram I'd received because I'd get the same amount of pain relief from eating the paper the prescription had been written on as I would from the medication itself.
One of my docs gasped when I told them I'd dropped the Neurontin suddenly when I ran out, informing me that you shouldn't stop taking it "cold turkey" and asked what withdrawal symptoms I suffered.  None I told her.  You can't have withdrawal from a placebo and that's exactly what it had become.  I might as well have been taking Pez!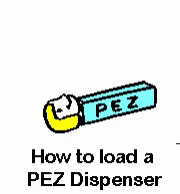 So now here I am fifteen months later, I haven't had anything stronger than ibuprofen (which btw I'm not supposed to take because it causes problems with my COPD, but it's the only option I've got.  When trying to address my pain issues from my fibro, that Dr. P can't do anything for (or he would in a heartbeat) I'm told that I should exercise.  Yes, there are other medications that work with fibro pain, but the doctor instead thinks I should:
walk a block to the bus stop with my cane (hasn't asked how far it is, doesn't matter to him),
stand (which I can't do for more than a minute or two because of my spinal issues) and wait for the bus,
ride to the terminal,
switch buses,
take the second bus to the appropriate stop (45ish min)
walk back a half block to the gym (uphill btw, still with my cane)
work out,
walk back to the bus stop
stand (which I really can't do after all that) and wait for the bus
ride to the terminal
switch buses
ride the bus back to my stop (another 45ish min)
then walk back to my apartment… rather than giving me a different fibro medication because, you know, I might be drug-seeking.
I never know what days will be good or which will make me cry.  Clearly, I can't do any of this on my bad days, but doing all of that on one of the good days will turn it into a bad day… or worse yet, run the risk turning absolutely abysmal with no one to scrape me off the pavement and bring me home when I can't move.  I'm quite sure he won't come to get me.
Fun things like that will trigger what's called a "fibro flare" where you're down for a while.  That bit last fall had me in bed from the last week of August until the week before Christmas.  I managed to drag myself out to pick up groceries that were pre-ordered.  I'd come home, put the cold stuff away and go right back to bed because expending that energy made things worse and not better.
I do have access to, what I refer to as the handicripple bus.  They will pick me up at my home and take me to where I need to go, BUT I have to schedule it a week in advance.   There are days when I have difficulty going from the bedroom to the kitchen and back.  I keep instant, craptastic food on hand so I can eat on those days because I can't stand and cook for myself.   And all of it does wonders for my weight.
I've told the doctor this, but then he gives me a similar look to the kid above (you know, the one that says I'm paying you lip service and not going to do a damn thing for you) and assures me that exercise really is the best way to lessen fibro pain.  I think I'm going to send him a link to this post, maybe then he'll get it.  I doubt it though.
All I can say is thank God for my sense of humor because my funny bone is the only one that doesn't hurt.  That's what's helped me realize that my life has turned into an elephant sandwich.  You do know how to eat an elephant, right?  One bite at a time.  I do what I can do, I don't do what I can't, and I've become rather adept at doing arts and crafts in bed.
I know a number of other people with similar conditions and it doesn't matter where we live, who we know, how old we are, or anything else because we all live the same lives.  We can't just get up and go because our "get up and go" got up and went a while ago.
Showering sometimes requires the use of a shower chair and thank the gods for dry shampoo and hats because just because you have the chair doesn't mean you can raise your arms and keep them up to wash your hair.  And we're tired all of the time, but we don't generally sleep a lot.
If you know someone in this situation and you want to help, here are some suggestions.
Go with us shopping, then help us put the groceries away so they're not sitting on the floor for a week after you leave.
Offering to fold/hang up the laundry is like Christmas in July!
Show up with a couple of containers of leftovers and stick them in our freezer.  Then make a big deal about how you made too much and were tired of eating it yourself so we have to help,  instead of drawing attention to our curiously large collection of ramen and our lack of skin tone from our diet of rice noodles and darkness.
And if you spontaneously happen to ask where I keep my vacuum and start hitting the living room, I promise, you will be mentioned in my will.
{{{hugs}}}
Maggie

ॐ